Pinsalab now becomes
PINSAMI PROFESSIONAL
Pinsami Professional is an Italian company based in Reggio Emilia that specialises in the production and commercialisation of Pinsa Romana for foodservice and HoReCa professionals.
It is part of the Pinsami group, a fast-growing company founded in 2017 under the name of Pinsalab and which has now become a market leader.
Thanks to the quality of the product and its high-value service, the Pinsa Pinsami Professional is a valid partner for those who run a restaurant and want to optimise costs and time of product preparation.
All our Pinsa Romana formats are practical and versatile and can be prepared in many different ways and served in just a few minutes.


the large-scale retail trade and on the
HoReCa
market
HIGH QUALITY PINSA FOR INDUSTRY PROFESSIONALS
As producers of artisanal Pinsa Romana, we know how important it is to take care of every detail: this is why our Pinsa-makers stretch each Pinsa by hand.
The guiding principle for us: quality. First and foremost, quality in the choice of raw materials: from the flours to the sourdough. Every ingredient is carefully studied to ensure an excellent product. We also care about the quality in terms of the production process: our plant is equipped with state-of-the-art kneading and packaging systems that guarantee the highest quality standards.
allows us to obtain the most important certifications that are also necessary to become our raw materials suppliers.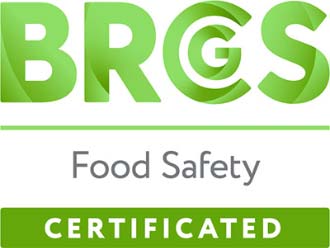 BRC GLOBAL
STANDARD
This is a global food safety standard developed by the British Retail Consortium. It allows us to meet all the operating criteria in order to fulfil any obligation required by existing legislation on food safety and consumer protection.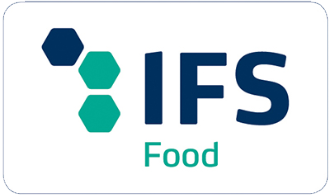 INTERNATIONAL FOOD STANDARD
Allows us to strengthen and promote, on the basis of an EU-wide approach, the food safety and quality management of production processes throughout the supply chain.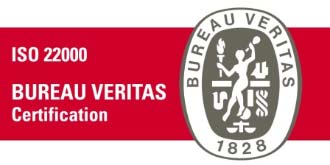 ISO 22000
Proposes guidelines that foster interactive communication among everyone upstream and downstream of the supply chain. This makes it much easier to quickly and efficiently control and manage any potential issues that could affect the quality of the final product.