PINSA ROMANA FOR THE FOODSERVICE
Discover our HoReCa range of products
Pinsami Professional offers high-quality pre-baked Pinsa Romana crust in a wide range of formats for restaurateurs and HoReCa distributors.
Our Pinsa for foodservice professionals is the result of the know-how and passion for the product. All Pinsami Professional products are made with a special mix of 3 flours (soft wheat, soya and rice), a high percentage of water content and sourdough.
The secret of the crunchiness of our Pinsa lies not only in the carefully selected ingredients, but also in the way the dough is kneaded. The rising process lasts at least 24 hours and at a constant temperature. After the leavening the Pinsa crust is hand-stretched by our qualified PInsa-makers.
This slow and skilful process allows us to obtain an internal alveolation or bubbles that makes our Pinsa crust light, soft inside and crispy outside.
for the foodservice professionals
Pinsami Professional pre-packed and pre-baked Pinsa offers a high service value and is suitable for many recipes. Pinsa is a versatile and a popular product: including Pinsami Professional in your offering on the menu means keeping up with innovation and offering a high-quality, convenient and zero-waste product.
Our aim is to make your everyday work easier: no dough to prepare, no special skills required, neither in terms of equipment and neither in terms of personnel. In just 5 minutes in the oven, our Pinsa is an ideal pre-baked crust for many occasions and recipes!





OUR PINSA RANGE OF FORMATS
Pinsami Professional Pinsa Romana is produced without animal fats
and is therefore also suitable for vegan recipes, a rapidly growing market.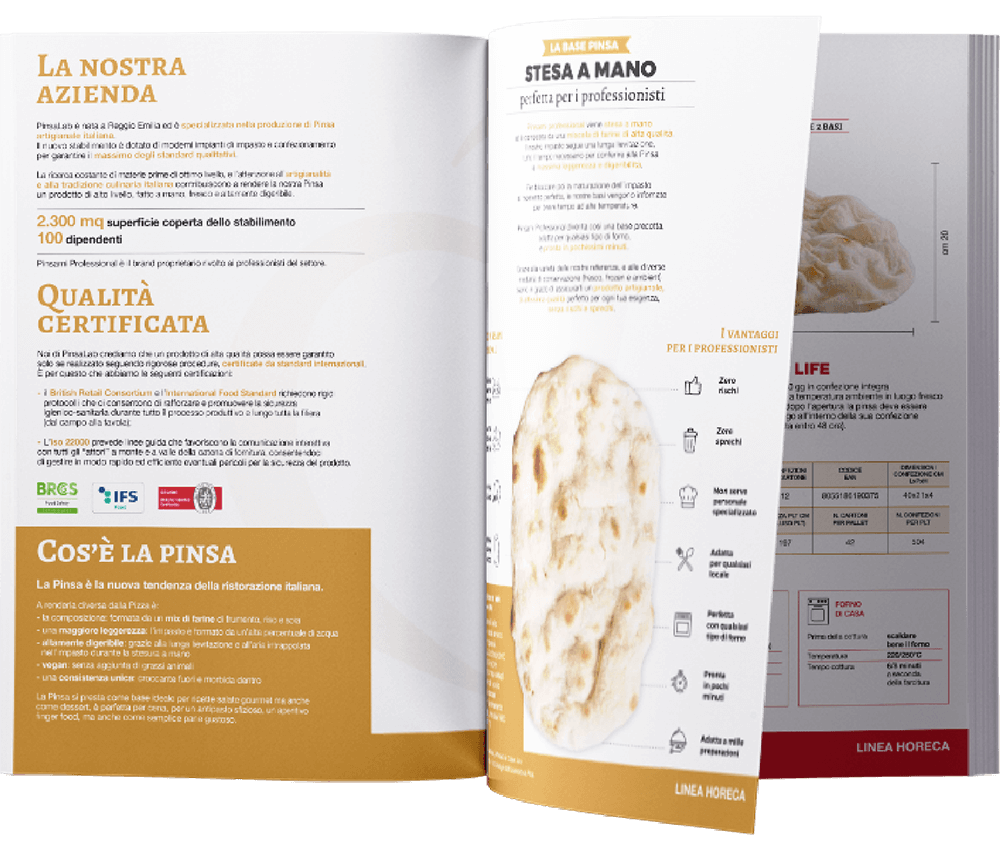 Discover the range of products of PINSAMI PROFESSIONAL